Wow! It's already been a year!!! Time sure does fly by. I remember last year when I first happened upon a little stamping company in Canada called Your Next Stamp. I was intrigued by Karen's wonderfully talented group of accomplished artists (Fhiona Galloway, Dale Simpson, Alicia Charlton and Franfou). They created some adorable images full of whimsy and lots of character! I've enjoyed using YNS fabulous plum rubber stamps and wanted to invite all my stamping friends to celebrate in YNS first birthday celebration with me!

From Aug. 5-11, you'll receive a 20% discount, see some new stamps revealed (I holding my shopping cart until the newest stamps are revealed) and there will be some fun along the way too. Oh, I almost forgot, you might just win one of the gift certificates too!!! Watch my blog too...Sometime during the celebration, I'll be posting a birthday treat I made especially for this celebration...Hey, you may even want the recipe (hint, hint)...
So click the blinkie and join the fun! PS...The blinkie will remain in my sidebar until the 12th when it will be replaced with the YNS challenge blog blinkie...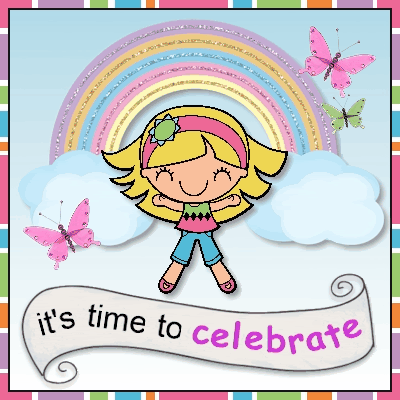 Happy stamping!!!
Kerry